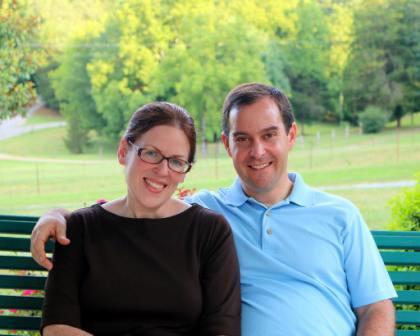 Richard G. Hutchison ("R.G.") is a missionary-educator who has lived in the Philippines since 2010. He presently works in a mission partnership with more than 90 indigenous Filipino congregations while also teaching and administrating the academic program in a small Bible college. Previous to that he invested more than twelve years as a local pastor ministering to congregations in Ohio (1 year) and Tennessee (11 years). His lifetime partner is Sarah (Thomas) Hutchison to whom he has been married since 1997. They presently have no children . . . but this is a chapter of their lives that God is still writing.
While active in Christian ministry, Richard has also spent much of his career with one foot in the world of academia, earning a doctor of ministry degree with an emphasis in preaching and leadership from Asbury Theological Seminary (2018), and graduate degrees from Asia-Pacific Nazarene Theological Seminary (master of science in theology, intercultural studies concentration, 2015) and Temple Baptist Seminary (master of divinity, 2009). He completed his undergraduate studies at God's Bible School & College (bachelor of arts in ministerial studies, 1998).
Richard's personal and professional interests often intersect with the disciplines of preaching, theology, biblical studies, missiology, and inter-cultural studies. He considers himself an advocate for a Christ-centered, gospel-based approach to contemporary culture, personal and corporate sanctity, and Christian mission.
When he is not studying, speaking, or writing, Richard also enjoys traveling with Sarah, growing vegetables, playing with drones, and drinking coffee with friends.